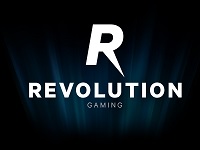 The Revolution Gaming Network is a newer network. They launched in 2012. However, the network is the newest thing about them. Their flagship site, Lock Poker, the network they took over and it's partnership sites have been around for several years, or more. So it comes as little surprise to us to report that they're the top trafficked site for American players.
That said, I recommend reading our brief review of them before signing up. Like the Bovada Network, Revolution has positioned themselves as a network for recreational players.
So if you want to play seriously to make some side cash, even a living, the Revolution Network might not be the best choice. The only way to find out is to continue reading.
Background: Who is the Revolution Gaming Network?
The Revolution Gaming Network started as Lock Poker. They first launched on the Cake Poker Network in 2008, only to move to the Merge Network in 2010. In 2012 they moved again, but this time it was to their own network. They made the announcement that they were acquiring the-then-struggling Cake Network, which Lock rebranded to Revolution Gaming. (Cake Poker, the old flagship site, was recently rebranded to Win Cake. They currently cater to non-US players.)
When Lock Poker left Merge they took nearly 40% of the traffic with them. This instantly gave them a leg up in terms of (US) market share.
Between the new partners and existing partners from the acquisition, there are now more than 60 'skins' for Americans to choose from. This is always in flux, though, as rooms come and go. Right now the top sites for Americans would be Lock and Juicy Stakes.
Software: What to Expect From Revolution Gaming Sites
Revolution Gaming's software is evolving. When they came over from the Merge Network they brought their own software. However, many sites from the acquisition kept the existing software from Cake. So you'll see Lock Poker with their own unique, custom software, whereas sites like Juicy Stakes have the old outdated Cake software.
Regardless of where you play, the software will be available on both Mac and PCs. There are no mobile options, nor have I seen talks about one being created in the future. All your standard features are available, including note taking, 4-color decks, resizing and multiple tables. Players are also allowed to use tracking software.
The one thing that helps their software stand out is a program called Fair Play Technology. The idea behind this is to segregate players based on skill. They want to prevent players from being hunted out and targeted by the better players, so that they have the time and desire to stick around, play and get better. So far this is only available at Lock, Cake, Buzz and InterTops Poker. (This is what may or may not break your decision to play at Revolution if your desire is to become a full time poker pro. The games may not be soft enough for you.)
Competition: How Does Revolution Gaming Compare?
Here is how Revolution stacks up against other US facing networks.
Games – They only have holdem and omaha, whereas other networks have more to choose from. However, their stakes go up to 500/1000 and 500 for tournaments.
Software – This is hard to compare because each site uses different software. So it will depend on where you play. The one thing that stands out is their Fair Play Technology. This is great for rec. players, but not so much for grinders.
Traffic – They are 2nd in terms of US traffic and 22nd overall. Given how new the network is, it's impressive how much more popular they are than the Merge Network.
Promotions – This depends on the site. I would say average overall. Lock Poker has a good deposit bonus ($4k), as does Juicy Stakes ($2k). But they don't appear to offer a VIP program, which is disappointing. On the upside they do offer limited time offers like rake chases, leaderboards, drawing, etc.
With the exception of their traffic – which is clearly the most / best – I would say that the Revolution Network is average compared to the others.
Black and White: What is Best & Worst Thing About the Revolution Gaming Network?
The best thing about the Revolution Gaming Network is their overall traffic. You need players for games to run, and that can be hard to find in the US market.
On the downside I've read that traffic at the higher stakes is non-existent. This puts another nail in the coffin for pro grinders. Based on this and their Fair Play Technology, I would suggest that grinders check out the Merge Network. Recreational players will still be happy here, though.